HOURS
MONDAY: 11:00am - 9:00pm
TUESDAY: 11:00am - 9:00pm
WEDNESDAY: 11:00am - 9:00pm
THURSDAY: 11:00am - 9:00pm
FRIDAY: 11:00am - 9:00pm
SATURDAY: 11:00am - 9:00pm
SUNDAY: 11:00am - 9:00pm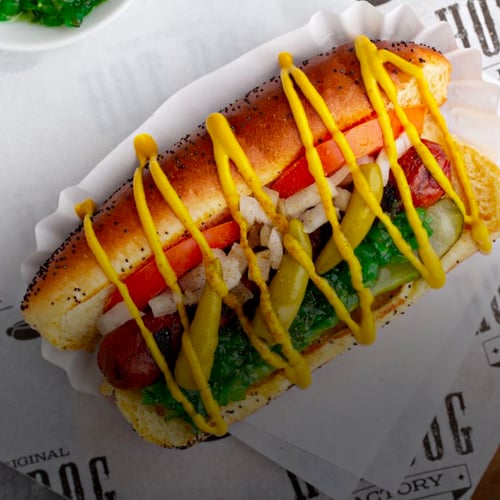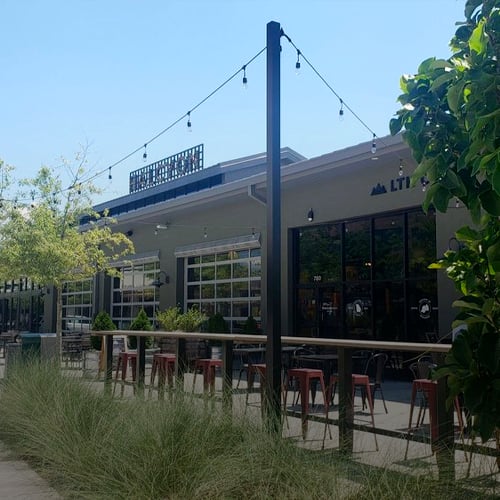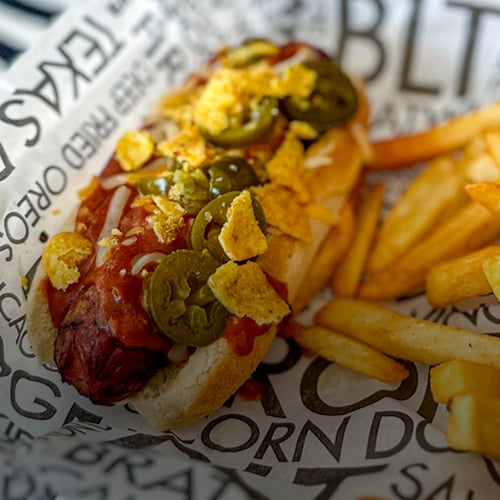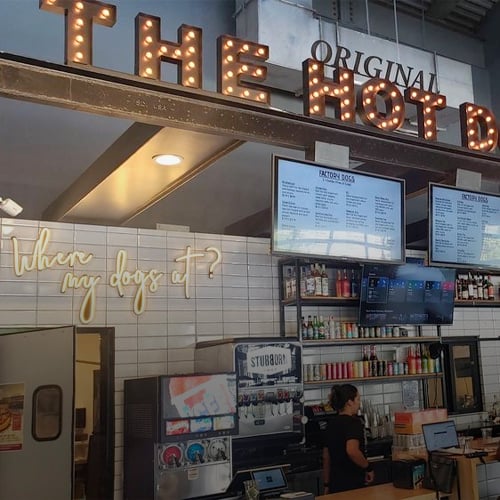 This is absolutely the best customer service that I have ever seen. Terry was absolutely amazing and never skipped a beat to take care of the customers.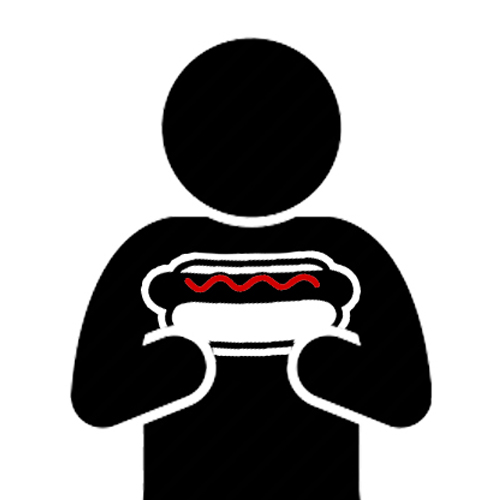 My hubby and I found this location via TikTok! So we decided to drive down from Kennesaw to give it a try! Hands done the best hotdog I've ever had! I'm greedy, so I got the extra long Coney Island! You know the hot dog is good when you bite into it and it pops!! YUMMERS!! We chatted with the owner at the bar while we waited! Super nice guy!!

Good hotdogs and options in foods and drinks. Quick and easy service. Will repeat again when I am there.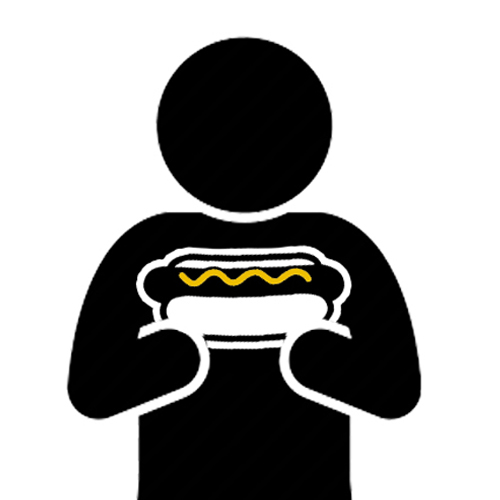 MEET

THE

OWNERS
Izzy and Charity Ramos
Izzy and Charity Ramos are the passionate owners of The Original Hot Dog Factory's Halcyon location in Alpharetta, Georgia. With a shared love for the restaurant industry, their journey began as franchisees, where they quickly became known for their commitment to excellence and dedication to providing exceptional dining experiences. Izzy's extensive background includes management roles at prominent restaurants, including Boston Market and Einstein Bagels, where he honed his skills in creating unforgettable meals. Charity, with her master's degree in Industrial Psychology, demonstrated her remarkable ability to excel in the restaurant world, rising from cashier to assistant manager at Wendy's.
As the proud owners of The Original Hot Dog Factory's Halcyon location, Izzy and Charity are committed to serving up the same mouthwatering menu and welcoming ambiance that customers know and love. They bring a wealth of experience and enthusiasm to every hot dog they serve, making every visit to their location a delightful experience. Join them at the Halcyon location and savor the flavors of their culinary expertise and passion for great food.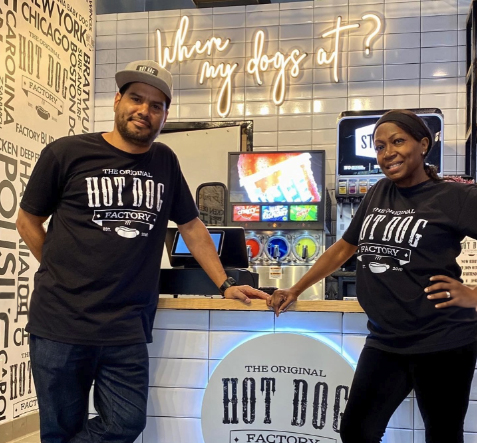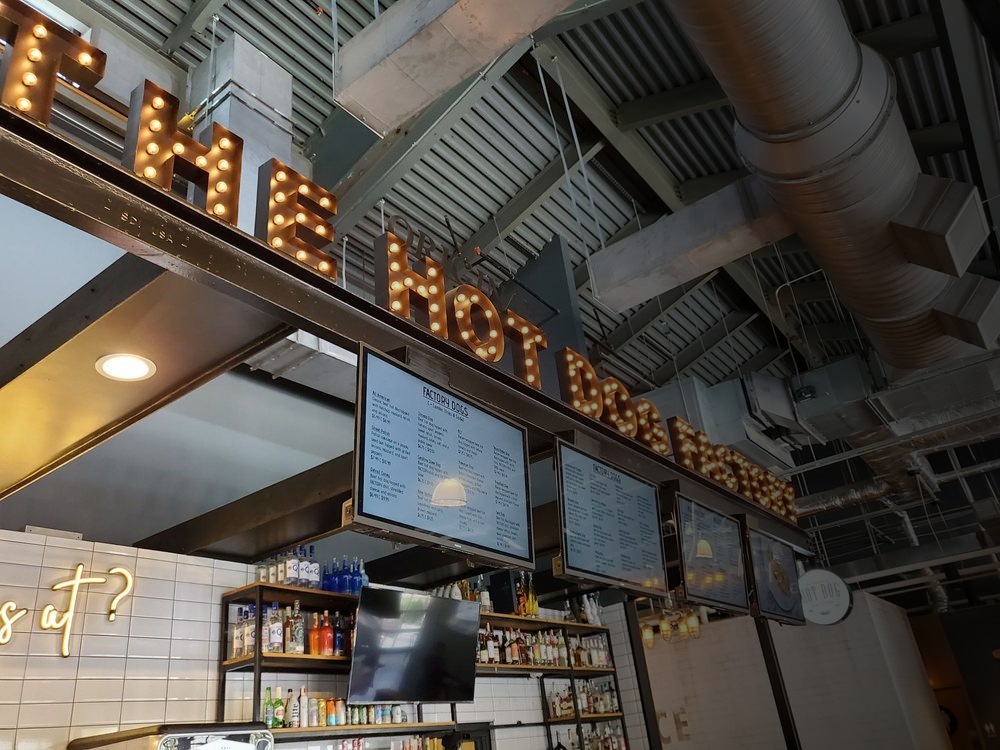 STAY HOT WITH US
Get the first bite on our new hot dogs, exclusive coupons and more!
COUNTDOWN TO

NATIONAL

HOT DOG DAY!