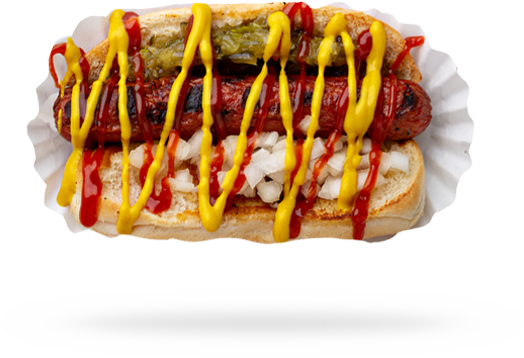 ALL AMERICAN
Classic beef hot dog topped with ketchup, mustard, relish and onions.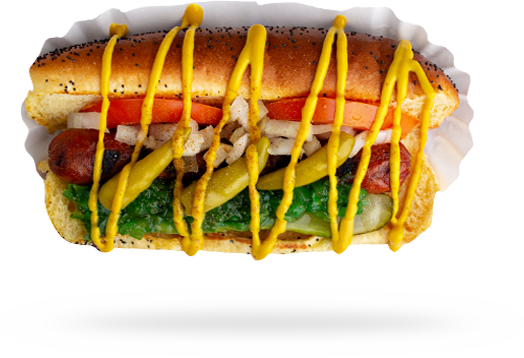 CHICAGO DOG
Beef hot dog topped with tomatoes, pickle spear, sport peppers, sweet relish, onions, mustard, and celery salt on a poppy seed bun.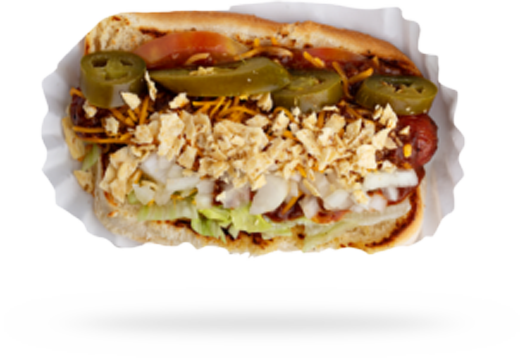 TACO DOG
Classic beef topped with factory chili, shredded cheese, lettuce, tomato, guac, jalapenos, and Tostitos chips.

STAY HOT WITH US
Get the first bite on our new hot dogs, exclusive coupons and more!
COUNTDOWN TO

NATIONAL

HOT DOG DAY!